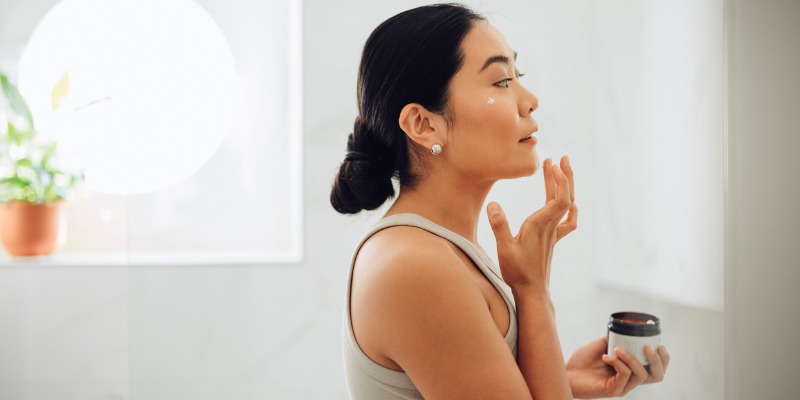 There are countless skincare products on the market today, so we're making it easy for you by recommending a short list of the products our dermatologists swear by.  
Here, we list some of the best medical-grade skincare products you can buy in the new year.  
What is Medical Grade Skincare? 
Medical-grade skincare includes potent formulas that are designed to target specific skincare concerns. Often sold through licensed medical practitioners, this type of skincare has some of the strongest concentrations of actives, making them more effective than mainstream brands.  
Below, we've selected a few of our favourite medical-grade skincare products according to 2023 beauty trends.
Out of all the essential skincare steps, applying sunscreen is by far the most important. Sunscreen helps prevent skin damage along with premature signs of aging by blocking harmful UV rays from the sun.
EltaMD, a beloved and affordable medical-grade cosmetics brand, makes sunscreen for all skin types. Their bestseller, however, is their Broad-Spectrum SPF 46 sunscreen. This oil-free formula calms and protects sensitive skin without clogging pores. Additional actives such as niacinamide, hyaluronic acid and lactic acid also ensure the skin stays looking fresh, clear and hydrated.
 Eye serums are designed to target specific concerns related to the eye contour area. This includes dark circles, creasing, hollowness and fine lines.  
ZO Skin Health's Growth Factor Eye Serum uses proteins, peptides and plant extracts to plump and support the delicate skin of the eye area. This powerful serum reduces the appearance of expression lines while encouraging healthy skin cell growth for a visibly healthy glow.  
Retinol has been celebrated for its skin-boosting benefits for decades. More extensively studied than almost every other skincare ingredient out there, it's no wonder retinol products have become the holy grail for anti-aging skin regimens.
For those looking to try a potent retinol complex that targets fine lines, uneven skin texture, dark spots and more, look no further than SkinMedica's Retinol Complex 1.0.
Please note that this product is their strongest formulation. For those new to retinol, we recommend starting with their Retinol Complex 0.25.
Anti-aging serums often claim to achieve the impossible, but fortunately for us, there are some products that truly help wind back the skin's time. One such skincare product we can get behind is Vivier's newest serum.
Vivier purports that their New QuintiSerum™ is the quintessence of ageless skin. Chock full of antioxidants and collagen-boosting peptides, this vegan formulation targets multiple signs of aging for an effortlessly youthful glow.
Book a Consultation Today 
The list above consists of only a few of our top picks for 2023. What's best for your skin may be something entirely different than what we've recommended here.
There's no better way to tailor a skincare routine to your needs than by working with a board-certified dermatologist. Contact us today to book a consultation with one of our experienced medical providers.