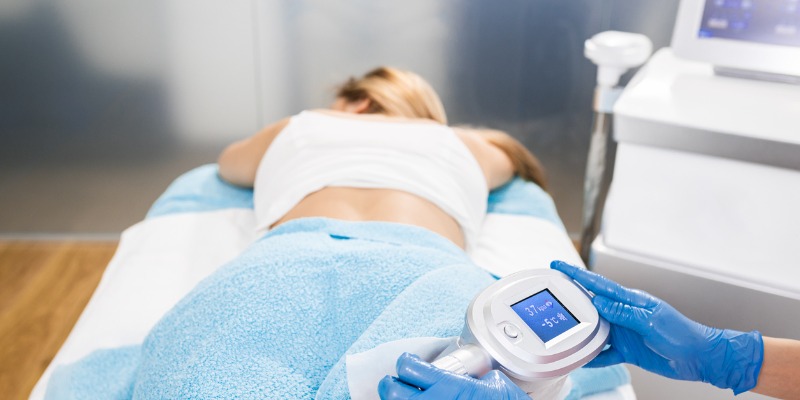 Are you looking to shape and tone your body but not sure where to start? What if we told you that a spa-like session could give you the results you're after?
CoolSculpting® and truSculpt® are two popular treatments for non-invasive body contouring that both improve definition and reduce your measurements. In this article, we'll take a closer look at the differences between CoolSculpting and truSculpt flex and help you decide which treatment is best for you.
What's The Difference Between CoolSculpting And truSculpt flex?
CoolSculpting is a non-invasive treatment that uses controlled cooling to freeze and eliminate fat cells. TruSculpt flex, on the other hand, uses Multi-Directional Stimulation (MDS) to contract muscle tissues until the point of exhaustion. Both treatments are designed to reduce the appearance of fat and enhance body contours, but they work in unique ways and offer different advantages.
How Does CoolSculpting Work?
CoolSculpting uses a process called cryolipolysis to destroy fat cells. The treatment is performed using a specialized applicator that is placed on the target area. The applicator cools the skin and underlying fat to a temperature that effectively freezes the fat cells. The frozen cells then release their contents which are eliminated naturally by the body's metabolism.
How Does truSculpt flex Work?
TruSculpt flex uses a form of neuromuscular electrical stimulation called MDS to simulate a workout. This non-invasive technology engages the nerves in muscle tissue and can reproduce the effects of
twists, crunches, and squats. This treatment can be personalized to your fitness level and specific goals, helping you build the body you want in just a few short sessions.
Which Treatment Is More Comfortable?
Both CoolSculpting and truSculpt flex can cause mild discomfort during the treatment, but many patients find that truSculpt flex is more comfortable. TruSculpt flex uses MDS to stimulate nerves, causing gentle muscle contractions which can be adjusted to the patient's comfort level. CoolSculpting uses cold temperatures, which can be more uncomfortable for some patients.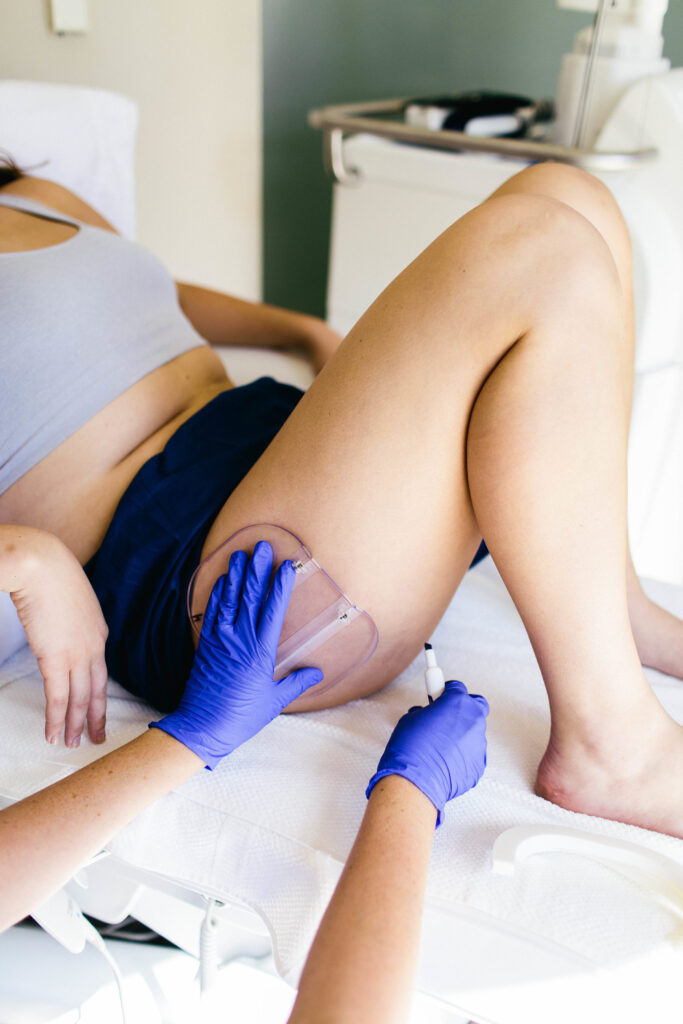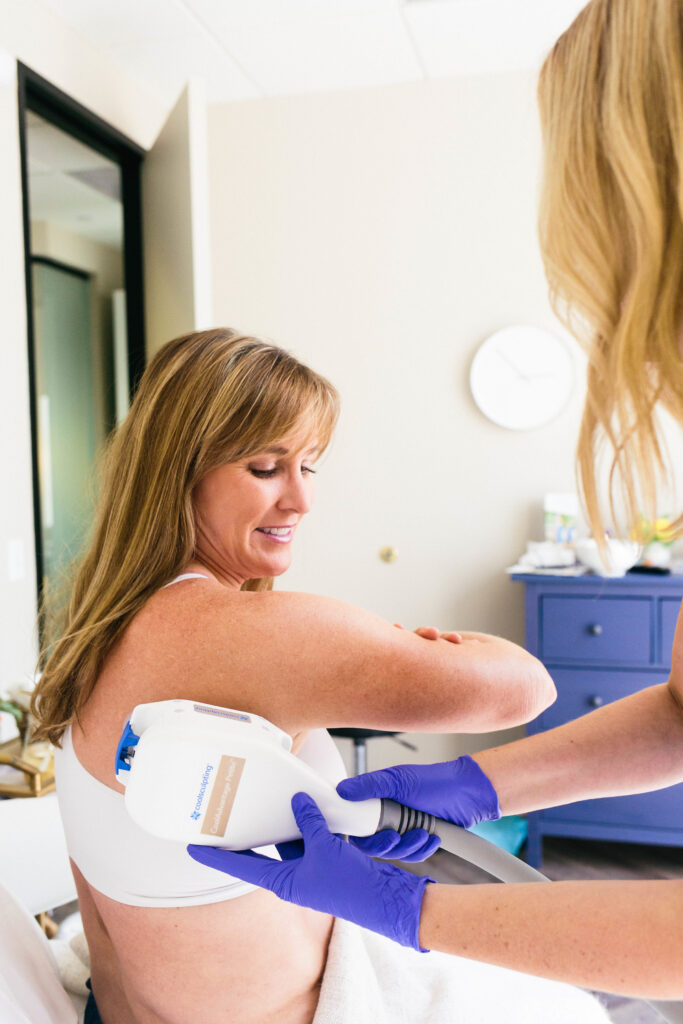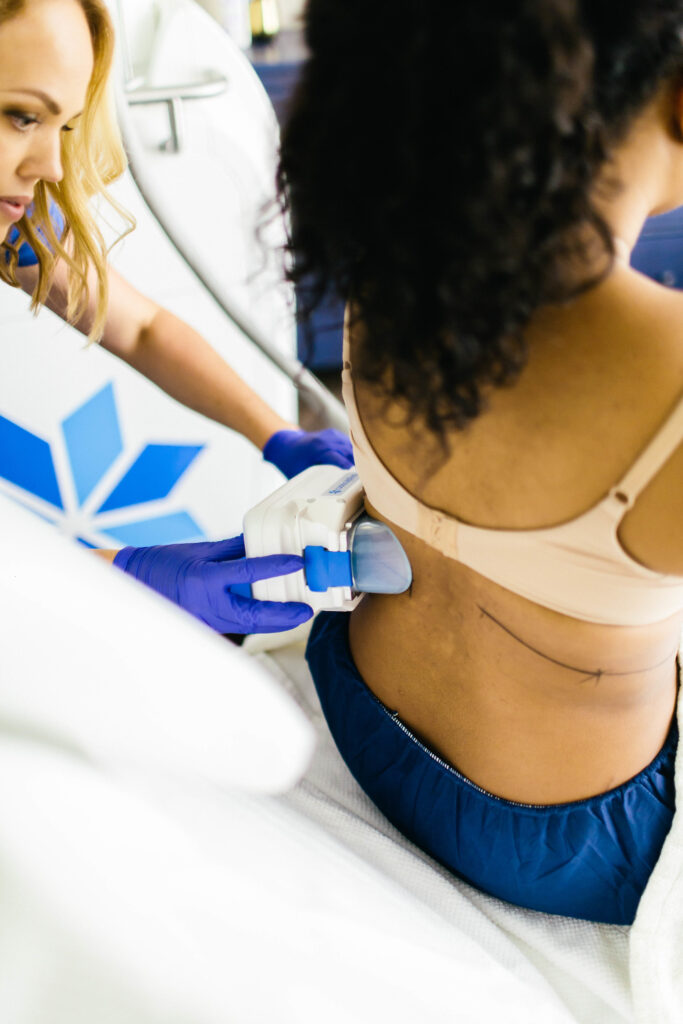 TruSculpt vs CoolSculpting Side Effects: Are There Any?
Both treatments have some minor side effects, but they are generally minimal and temporary. Side effects of CoolSculpting may include redness, swelling, and tenderness at the treatment site, while truSculpt flex may result in tingling and muscle soreness.
These effects are normal and should disappear on their own within a few days of the treatment session.
TruSculpt vs CoolSculpting Results: Which Are More Dramatic?
Both CoolSculpting and truSculpt flex can produce significant results for body contouring, but truSculpt flex may result in more noticeable muscle definition on certain areas of the body. TruSculpt flex results are also generally seen more quickly than CoolSculpting results, but CoolSculpting may have a longer-lasting effect. Every person's body is different. Based on how much subcutaneous fat or how lean the individual is, the results will vary from person to person.
Looking for some before & after pictures of CoolSculpting & truSculpt flex? Check out our gallery for patient results!
What Number of Treatments Are Needed For truSculpt vs CoolSculpting?
The number of treatments needed for each service varies depending on the individual and the treatment area. For truSculpt flex, noticeable results are typically achieved after 6-8 (45 minute) sessions, while CoolSculpting may require several rounds of treatment. Generally, patients will "debulk" areas such as the abdomen with Coolsculpting before starting to sculpt shape.
What Is The Recovery Time For truSculpt flex vs CoolSculpting?
Both truSculpt flex and CoolSculpting have minimal recovery time. Following a CoolSculpting treatment, you may experience some redness and tenderness, but these side effects are mild and temporary. Most patients can return to normal activities immediately after the treatment.
As for truSculpt flex, you may notice some muscle soreness, like you would after a workout. Otherwise, there is also zero downtime needed for this procedure.
Can truSculpt flex and CoolSculpting Be Combined For Better Results?
Yes, these services can be combined to maximize results. Muscle stimulation helps build muscle while burning fat in the process, while fat-freezing technology ensures noticeable and lasting fat loss. When you combine these two treatments, you can look forward to achieving a sculpted physique sooner than if you only chose one option.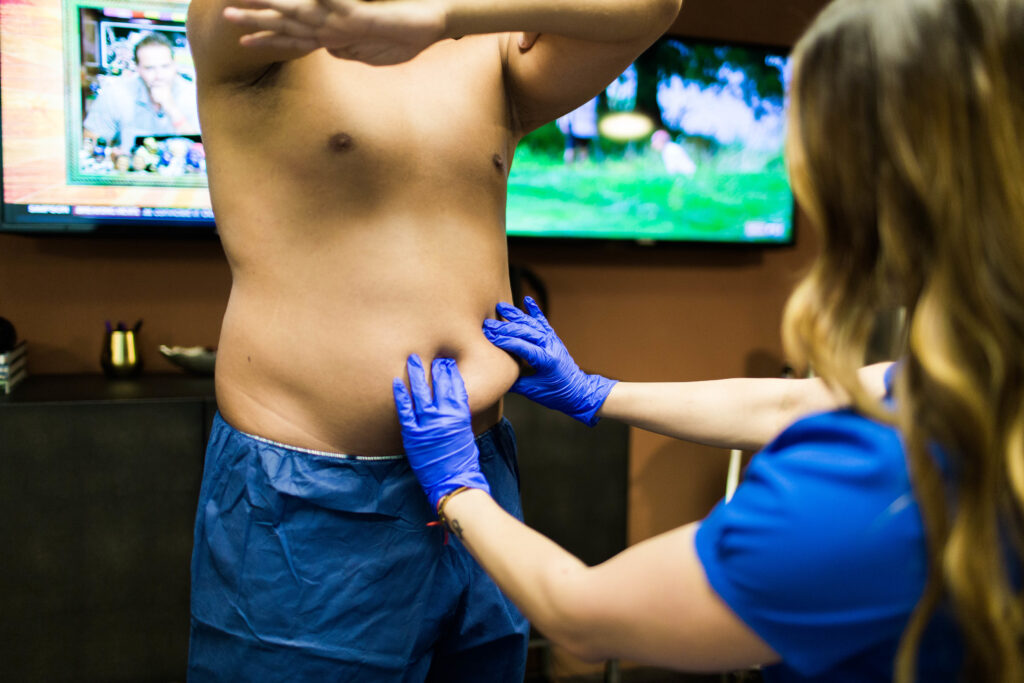 Who Is A Good Candidate For Body Contouring?
Both men and women who are in good general health and have realistic expectations for the treatment are good candidates for body contouring. With that in mind, however, it's always best to consult with your doctor before undergoing any new treatment. You can also book a consultation with a med spa that offers these services to learn which treatments are best suited for you.
The Best Treatment For You
CoolSculpting and truSculpt flex are both effective options for non-invasive body contouring, but they utilize different technology and deliver slightly different results. If you're looking to improve muscle definition in a short number of sessions, then truSculpt flex is the better choice for you. On the other hand, if you're looking to purely target unwanted fat, CoolSculpting will help you see long-lasting results.
Overall, however, we believe you'll see the best results when you combine both cosmetic treatments for a synergistic effect.
Book a Consultation Today
Ready to achieve your dream physique? Contact Beacon Dermatology today to learn more about our truSculpt and CoolSculpting options, including combined treatments.