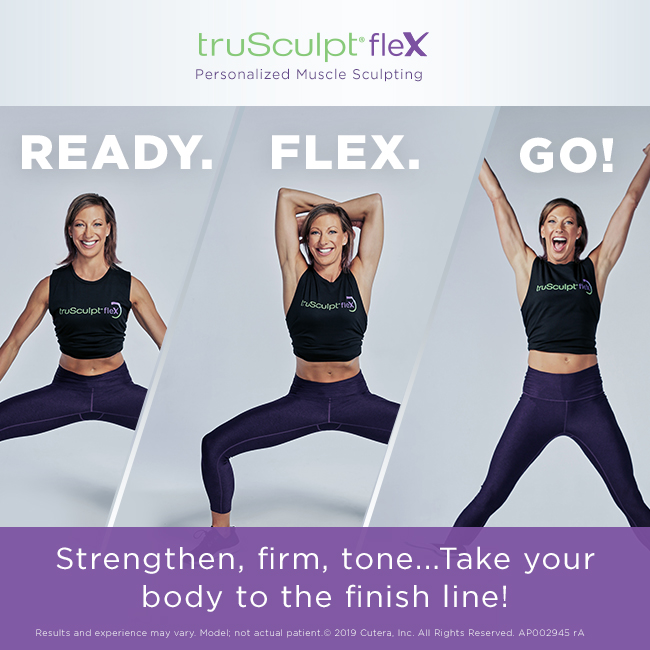 TruSculpt flex is an FDA-cleared, non-invasive technology used for muscle sculpting. This revolutionary treatment can help tone and build your muscles in the abdominal, thigh, and buttocks areas—without going to the gym! It's also perfectly suited for anyone looking to tone up their post-baby or menopausal belly.
All truSculpt flex treatments are fully customizable and will be tailored to each person's unique fitness level, shape, and goals.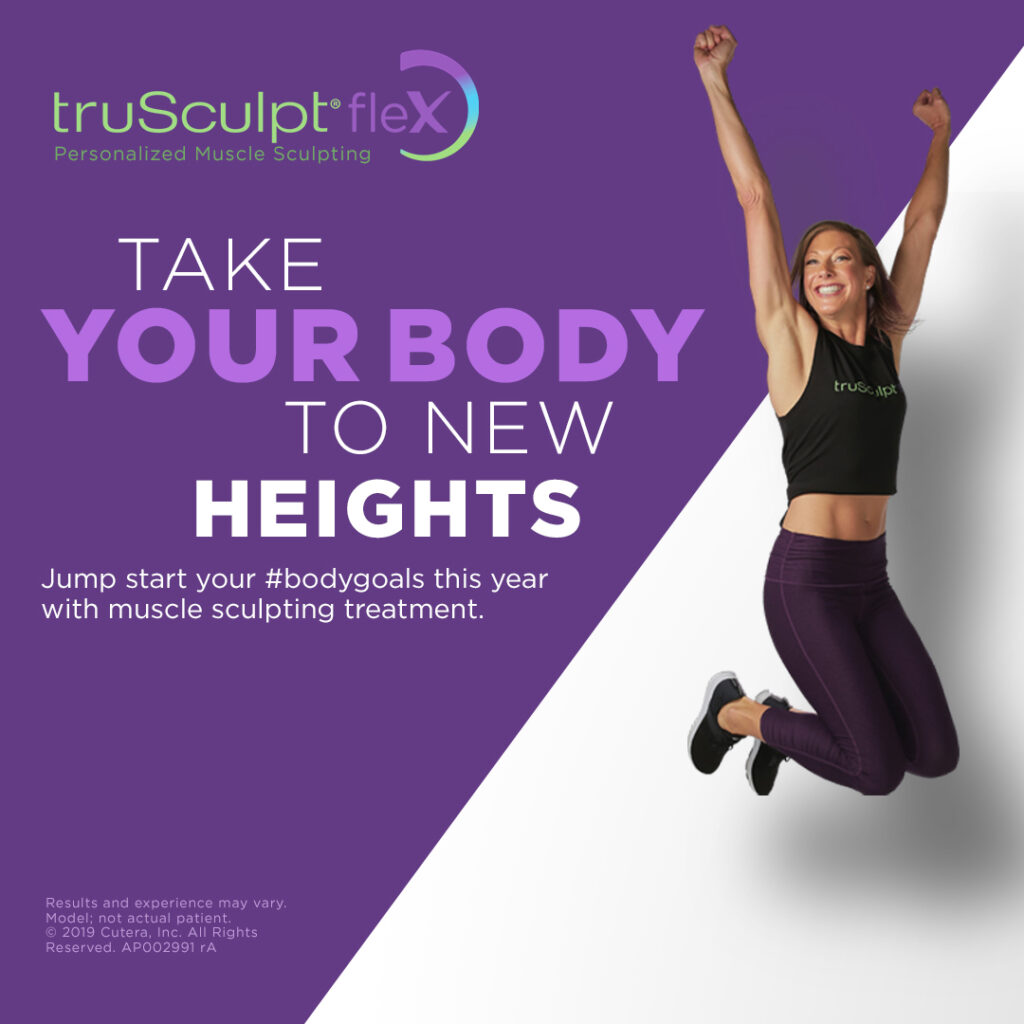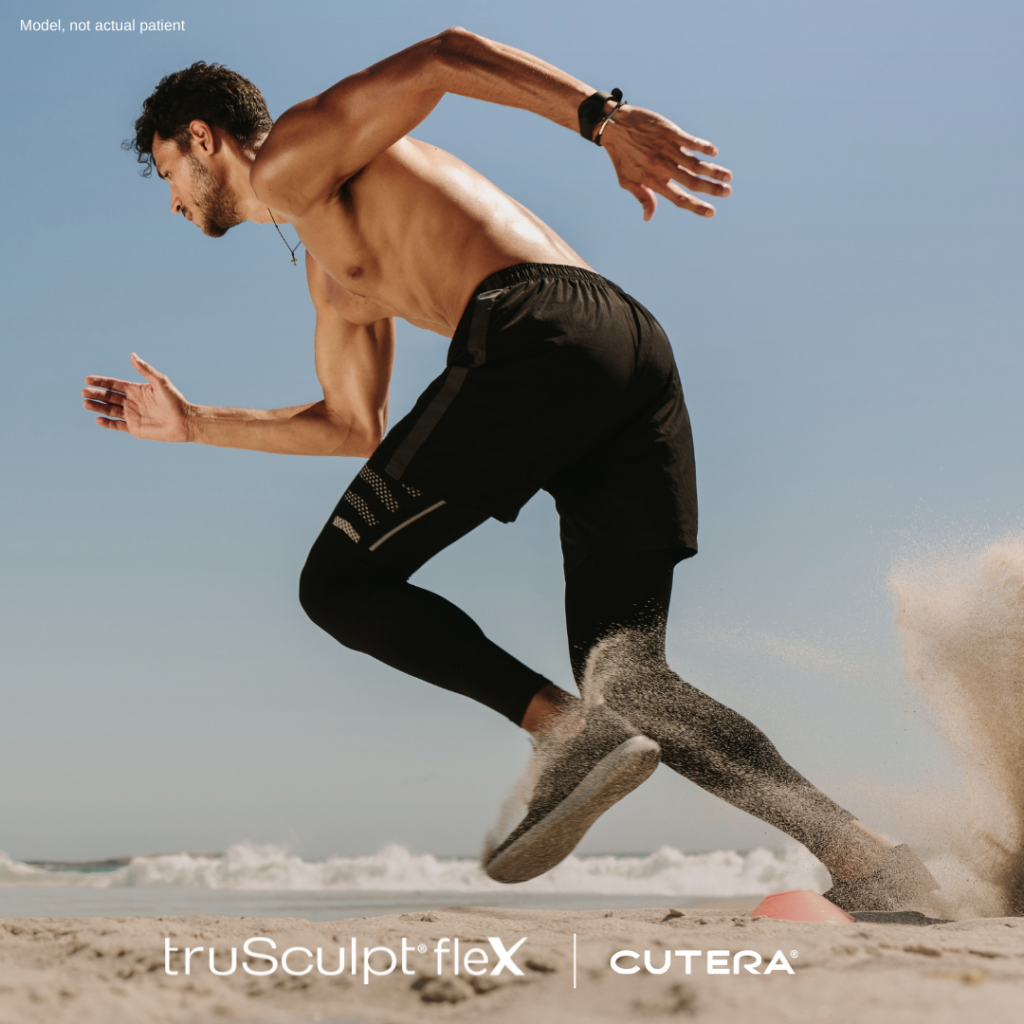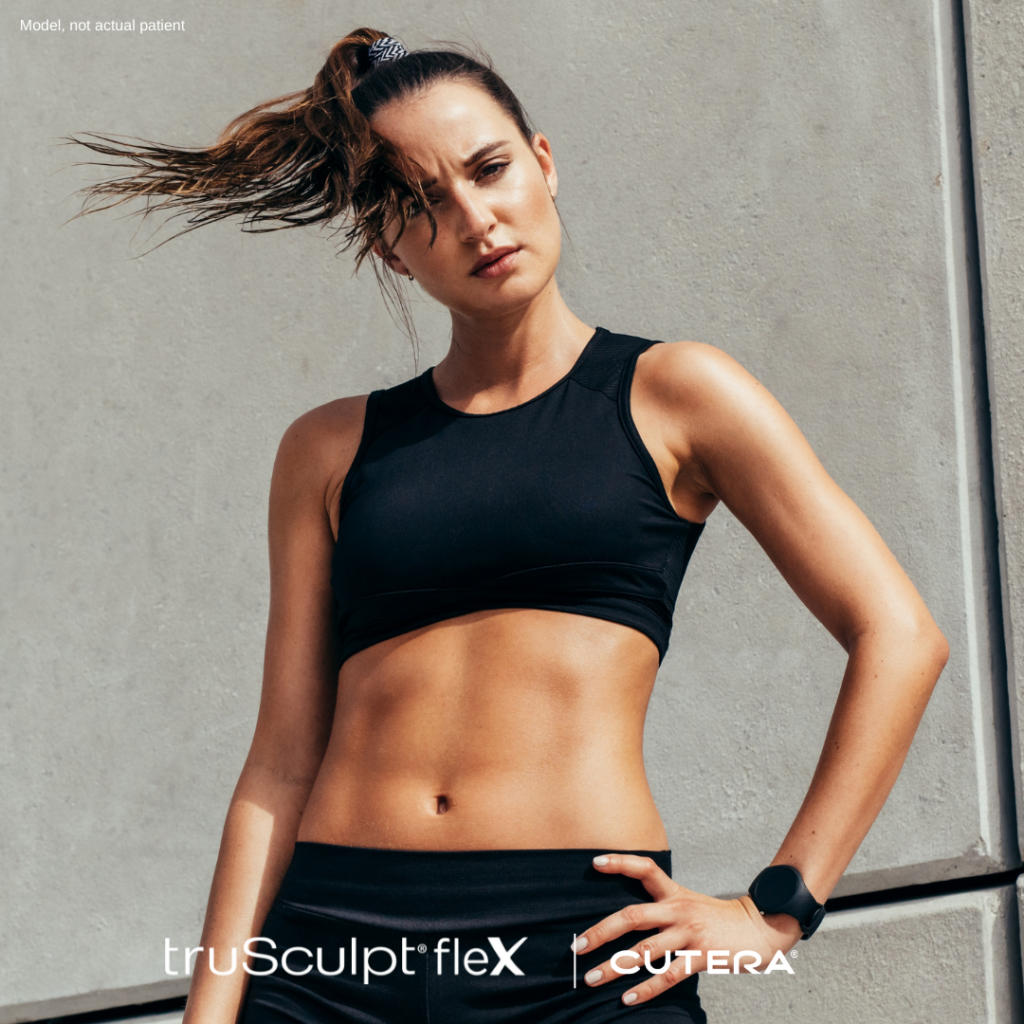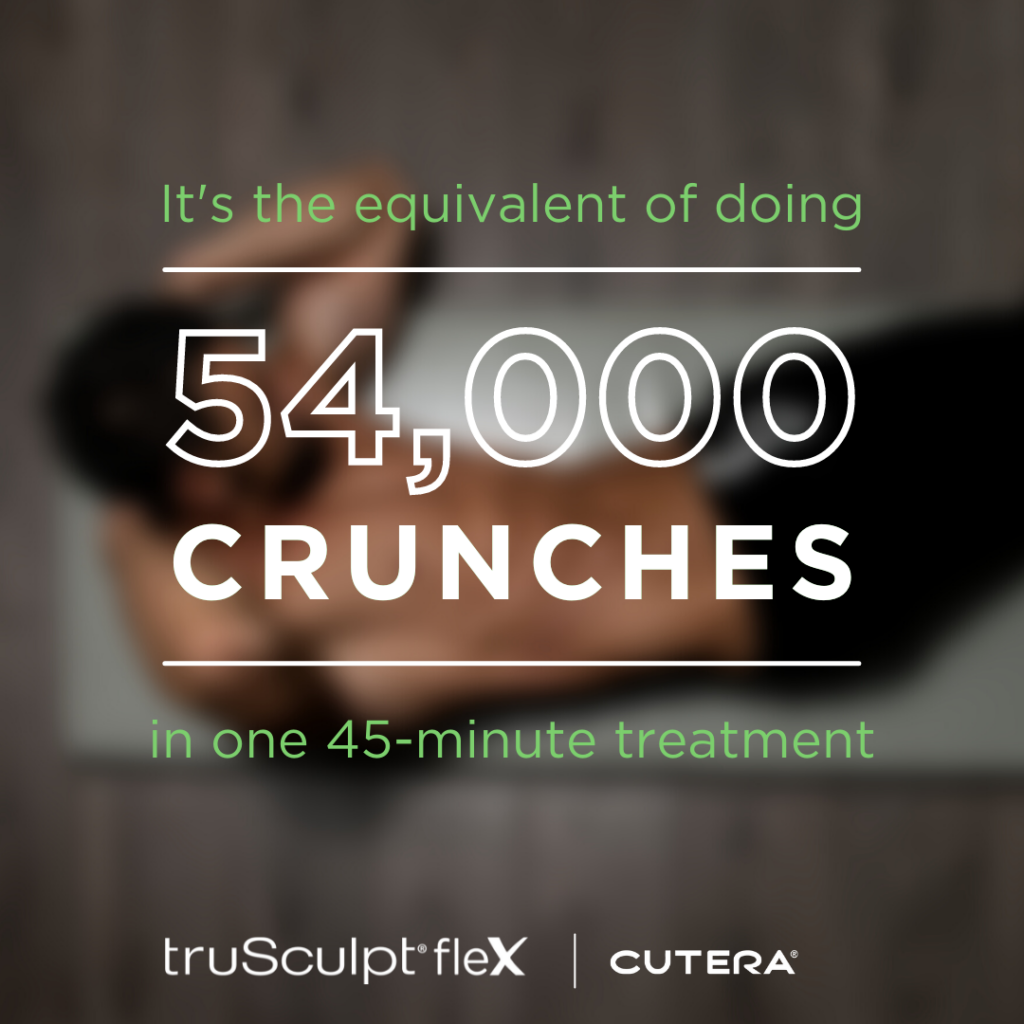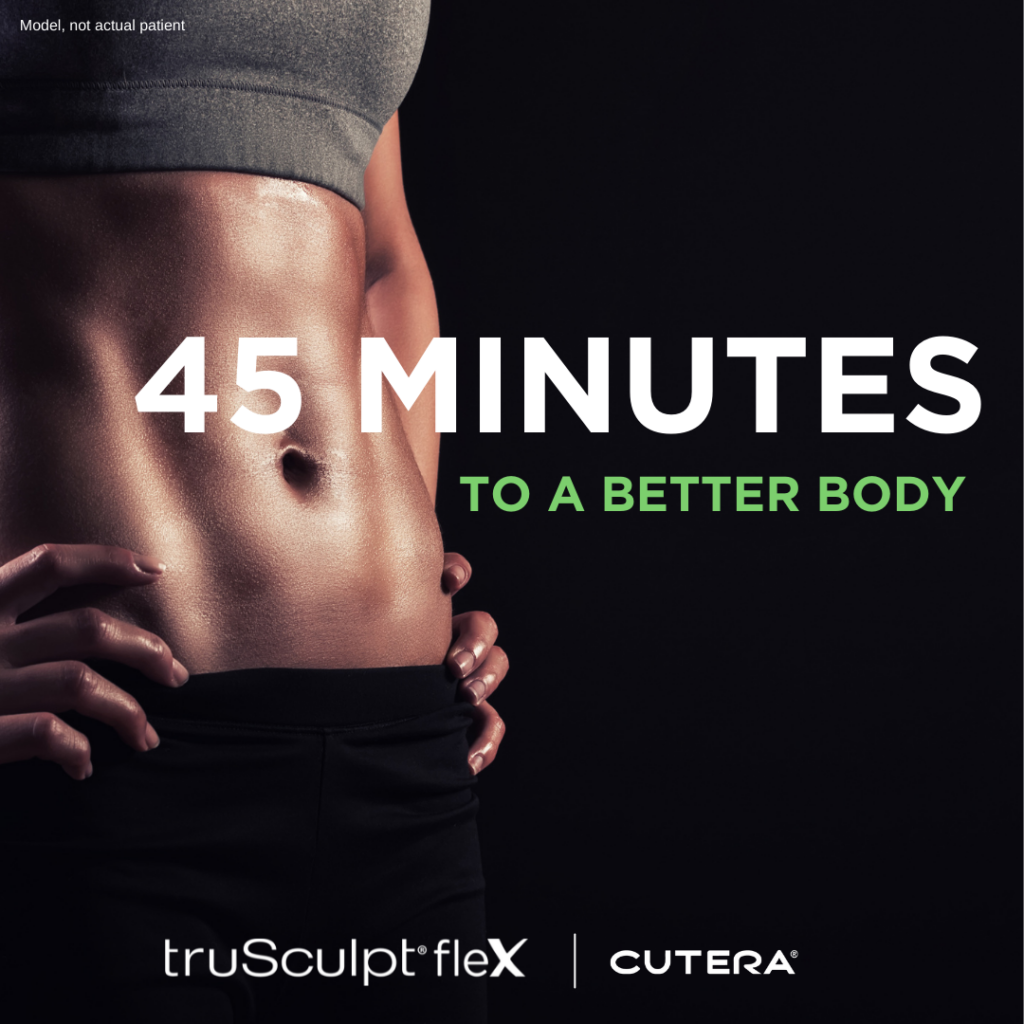 How Does truSculpt flex Work?
TruSculpt flex uses Multi-Directional Stimulation (MDS) technology to deliver electrical pulses to muscles. MDS technology is designed to target specific muscle groups and engage the muscles in a way that is not possible through exercise alone. The treatment is personalized to your specific fitness level and goals, with the ability to customize the intensity of the electrical pulses.
During a truSculpt flex treatment, the device is placed on the target area and the electrical pulses are delivered, causing the muscles to contract. These contractions are similar to those that occur during a workout, which helps to tone and strengthen the muscles. The treatment is comfortable, pain-free, and only takes about 45 minutes to complete.
Overall, truSculpt flex can produce significant results in just a few short sessions, with visible improvements in muscle tone and firmness. The results can last for several months, especially when combined with a healthy diet and exercise.
Take a look at some truSculpt flex results below and in our gallery!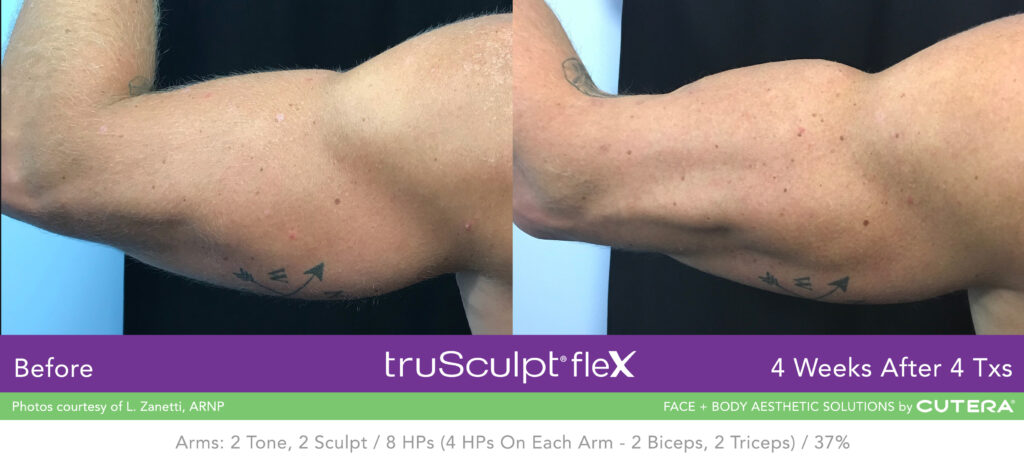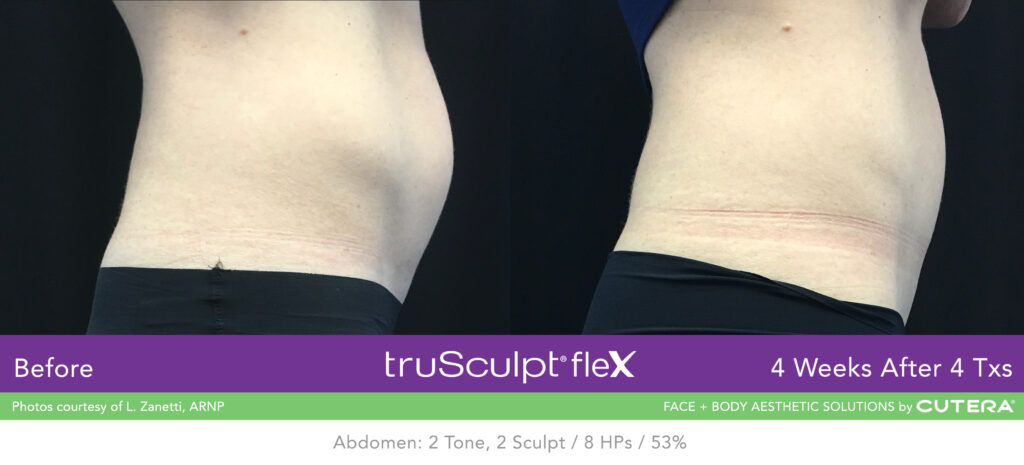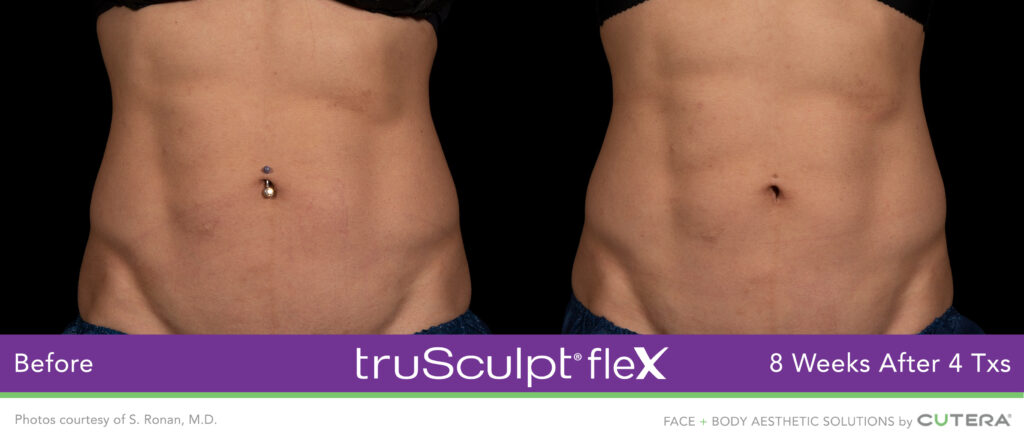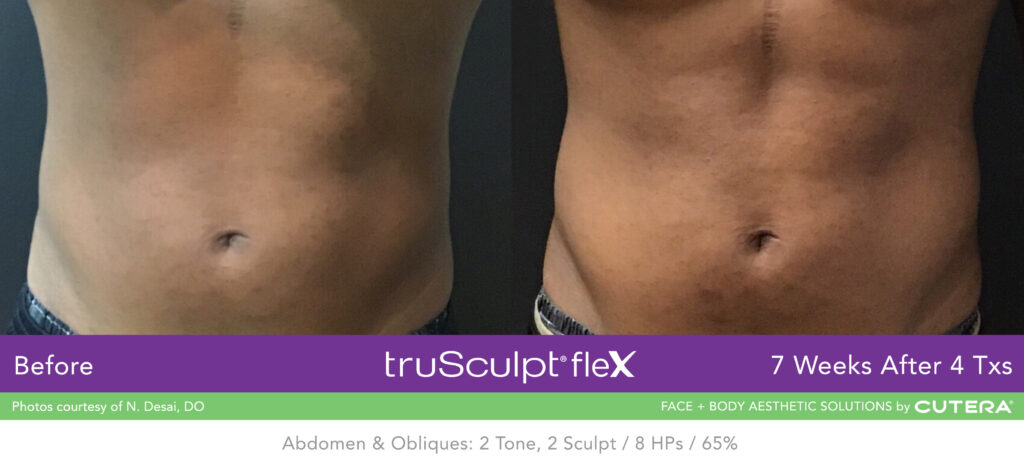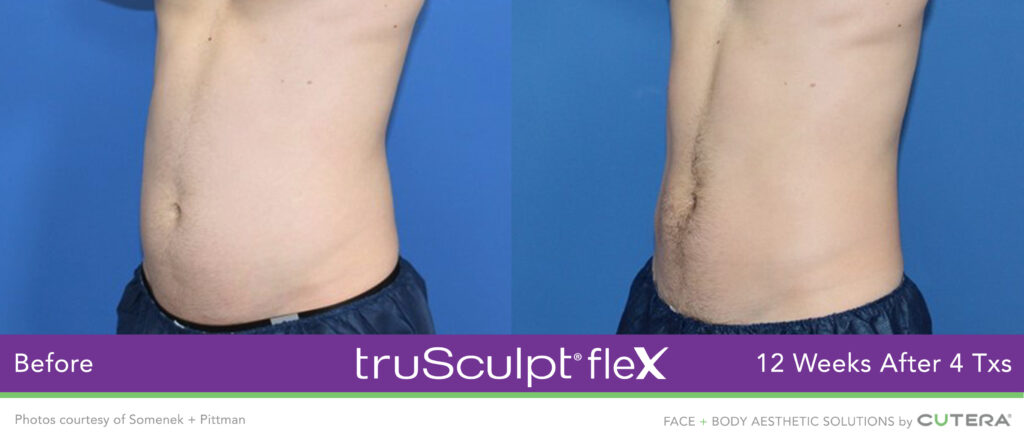 Want to Try truSculpt flex? Contact Beacon Dermatology Today!
If you are interested in truSculpt flex or would like to learn more about this treatment, contact Beacon Dermatology. Our experienced team of medical professionals can provide you with personalized treatment options that are tailored to your specific goals. Contact us today to schedule a consultation and start your journey to a more sculpted you.